Keep up-to-date with all of the CPLF upcoming fun activities!
Keep up-to-date with all of the upcoming events at CPLF
Keep an eye out for all important dates or register for events and have some fun!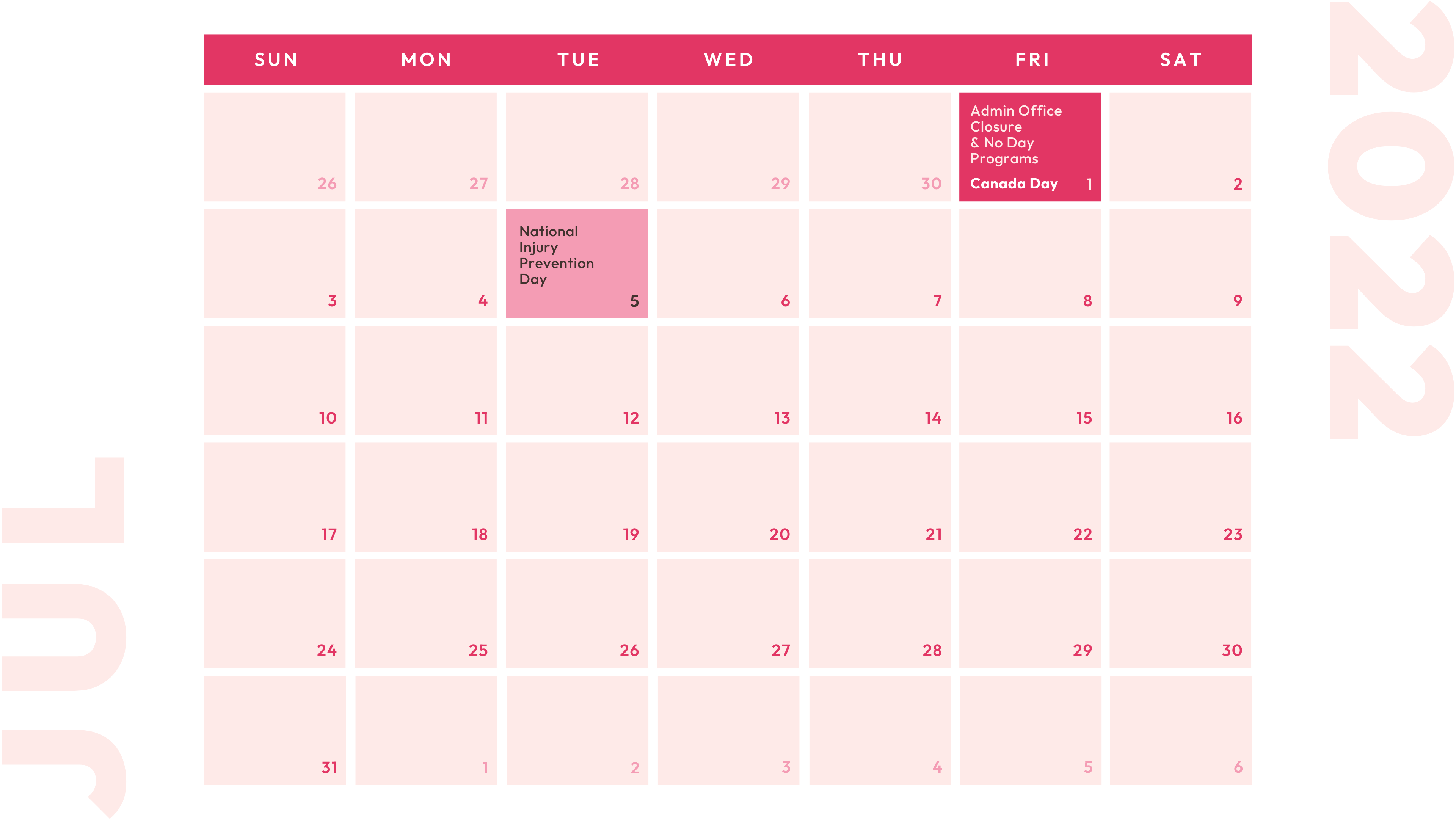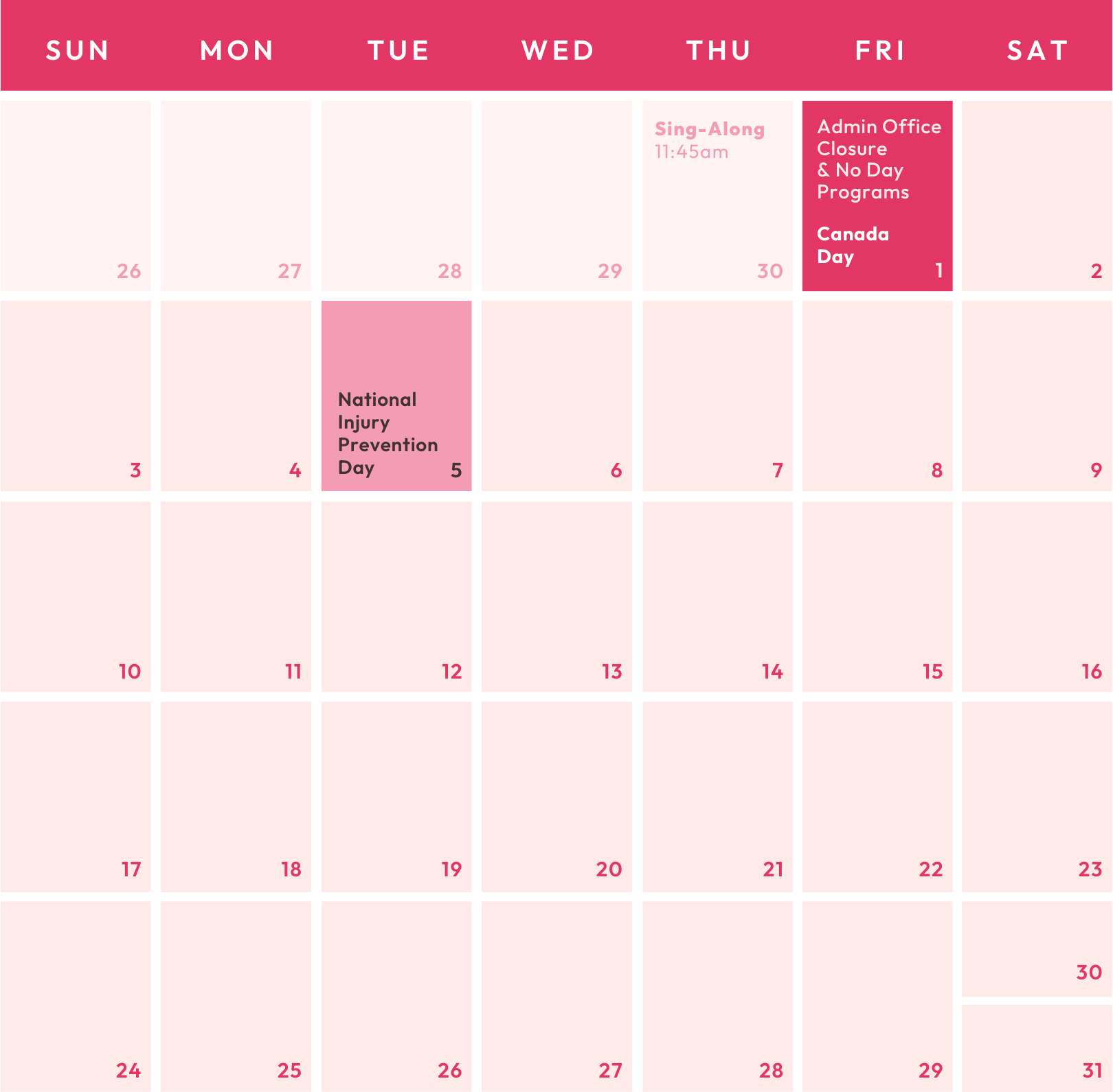 Admin Office Closure & No Day Programs
Canada Day: Friday, July 1
Labour Day: Monday, September 5
Thanksgiving Day: Monday, October 10
Remembrance Day: Friday, November 11
Christmas Day: Sunday, December 25
New Year's Day: Sunday, January 1
Alberta Family Day: Monday, February 20
Good Friday: Friday, April 7
Victoria Day: Monday, May 22
Fill out the form to join us for a fun filled morning of singing together virtually at 11:00 am via zoom!
We're ready to help, whatever your needs & wants are.