What is a Social Enterprise?
Social enterprises are known by many names: "social businesses", "social-purpose businesses", "mission-driven businesses", "social ventures" etc. Whatever the name, social enterprises operate with a "double bottom-line" of generating financial return while simultaneously advancing a social mission.
Our Social Enterprises
Cookies on the Go and Lifestyles Bistro create employment opportunities that empower individuals on many different levels and promote:
Improved Self-Esteem in doing a good job.
Improved Financial Freedom.
Social Networking where friends and relationships are made.
Job Skill Enhancement that provides for greater independence.
Community Involvement that promotes public awareness and the formation of natural supports.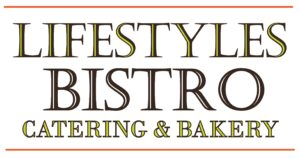 Cookies on the Go! Lifestyles Bistro
With our individuals having so much to gain from employment opportunities, CPLF goes to great extents in providing superior employment supports. CPLF's goal is to promote sustainable employment services where the individual has ongoing access to supports, as required.
CPLF prepares our individuals for "real work environments" in the community by firstly examining the goals/needs and support requirements of the individual. During this process we also identify unique skills, abilities, and attributes of the individual. From this assessment it may be decided to further develop the individuals skills by offering them involvement in our Cookies on the Go or Small Jobs program.
CPLF also provides supports in marketing our individuals unique abilities, skills and background to the business community by helping the individuals prepare an employment proposal and facilitating perspective interviews with them.
CPLF encourages the business community in developing and participating in Supported and Independent Employment.
Assisting thereby creating awareness in the general public with adjustments to work environments, dispute resolution, administration, etc. working towards:
Employment Stabilization
Individual supports to stabilize employment
Development of natural supports in the work environment
Emotional support, goal setting and encouragement
Alberta Employment First Strategy
The Alberta Employment First Strategy calls on governments, employers, agencies, and Albertans to work together to welcome more people with disabilities into our workplaces.
Employment provides us all with the opportunity to make more money, learn new skills, build new relationships and feel a closer connection to our community. But Albertans with disabilities have a 15 percent lower workforce participation rates than average due to a number of challenges including transportation difficulties and public perceptions.