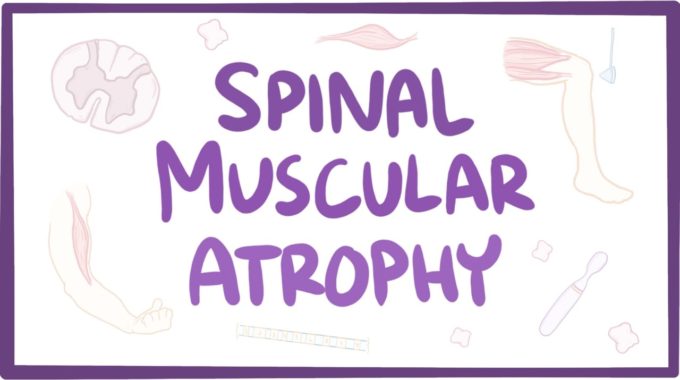 What is Spinal Muscular Atrophy?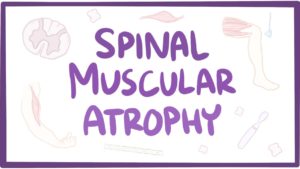 (Photo credit: Youtube)
It is said that people fear what they don't understand and oftentimes, we don't take the time to listen and learn about what people are going through, we just ignore them or worse still, judge them. This leads to exclusion of certain groups of people when the world would be a better place if we just accepted people for who they are and what they are afflicted with—and this can all happen if we take the time to walk a little bit in their shoes. For example, if you are asked 'What is SMA and how does it affect children and adults who have been given this diagnosis?' would you know how to answer? Because it is a rare disorder, SMA isn't one that is on a lot of radars but we'd like to change that, right here, right now.
SMA is the easy way to say spinal muscular atrophy and what it is is a rare, genetic neuromuscular disorder that causes a loss of motor neurons and progressive muscle wasting. Babies as young as three months (and in some cases even earlier than that) can be diagnosed and it can also develop later in life and affect adults who were seemingly healthy up to that point. SMA occurs when there is a defect on the SMN1 gene that encodes SMN which is a protein needed for survival of motor neurons.
There are various degrees of severity of the disease with one being the worst case scenario and four being a milder form. It occurs in one of every 6000 babies born and unfortunately, one in 40 of us is a carrier for the disease. If two carriers have a baby, that baby has a 50% chance of being born with spinal muscular atrophy.
People with SMA usually find that their shoulders, hips and back are the most severely affected as they are the muscles closest to the trunk. Similarly, legs seem to be more affected than do arms and the muscles of the lungs are also one of the first to have problems. Overall, a baby who is affected will have limpness or appear floppy (sometimes it is referred to as floppy baby syndrome because of this) and have a loss of strength of respiratory muscles. This may mean that the baby needs to be on oxygen and have a host of machines to keep them alive. Poor muscle tone, a weak cough and/or cry in infants and an accumulation of secretions in the lungs and throat are also signs of the disease.
Some people with SMA also have difficulty sucking, swallowing and feeding and have a twitching of the tongue, but these kids are also bright, bubbly, sociable and have normal levels of intellect, as these things are not affected by a diagnosis.
Yes, SMA is a terrible disease and it is made worse by knowing that it is genetically given to the affected child through their parents being carriers. There is hope, however as in December 2016 a new drug called Nusinersen (also called Spinraza) became the first approved drug for the treatment of spinal muscular atrophy.
Nusinersen is a drug that is injected directly into the central nervous system and in clinical trials it actually halted the disease's progression. Great news for kids diagnosed with type one SMA as 60% of them saw a significant increase in their motor function when given the drug. It works by modulating alternate splicing of the SMN2 gene which converts it to a SMN1 gene and thus increases the level of the missing SMN protein in these kids.
One of the downsides to the drug is that it is billed as one of the most expensive drugs in the world, estimated to cost $750,000 the first year alone and $375,000 each year thereafter, but nonetheless there is hope that kids that are affected with SMA can be helped, if not cured of this crippling disease.
While Nusinersen is just the first drug, the hope is that there is still research being done that will give families another option sometime down the road. In the meantime, kids are being born with this affliction each and every day. Just because its rare doesn't mean that it can't happen to anyone. And now we all know just a few facts about spinal muscular atrophy.