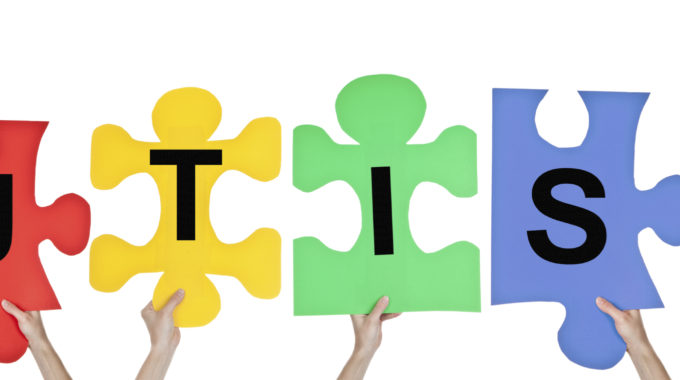 It may be one little word, but autism carries with it a vast array of thoughts, feelings, strengths and weaknesses that manifest in as many different ways as there are people affected. Autism is defined as a mental condition that is present from early childhood and characterized by difficulty in communicating and forming relationships with other people. The definition also includes impaired and/or restricted repetitive behaviour, but autism has such range, such uniqueness and such a lot of different variations that it is impossible to paint all autistic people with the same brush.
Autism is diagnosed in 1 in 68 kids today. It is more prevalent in boys with it occurring in 1 in 42 than it is for girls at 1 in 89. Parents usually start to see the obvious signs of the disorder starting anywhere from 18 months on, but a diagnosis doesn't usually come until the age of 2 or 3, in some cases even later than that. Of those with a diagnosis, about a third will remain non-verbal throughout their life, and a third will have an intellectual disability that goes along with it. Some children with autism will also have problems with their GI tract, have seizures, sleep problems and ADHD, some may have phobias and some may have anxiety disorders as well.
Some people think that autism is directly linked to vaccinations, while others believe it is just a naturally occurring disorder. What we know now however is that the many aspects of autism that are found under the Autism Spectrum Disorder umbrella are caused by various combinations of genetic as well as environmental influences. While more research still needs to be done, awareness and acceptance are becoming more commonplace as autism is coming out from under its shadow and showing that affected people can still give so much to the world.
When nature takes something away, it, in most cases gives something back, and with people who have a diagnosis of autism, this couldn't be more true. Superior reading skills, stellar computer skills, exceptional memory, increased visual spatial ability and non-verbal reasoning, alert perceptual motor skills and brilliant musical ability are just a few of the things that those with autism are found to possess. Tapping into those resources may be harder but with the right blend of understanding and patience, anything is possible.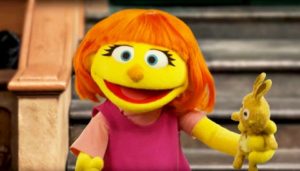 April is Autism Awareness month and around the country we see people wearing blue and raising money for the cause. It is not surprising then that Sesame Street, that stalwart in the children's television industry chose April to unveil a new character; one that looks much like the others but who is autistic. Julia first made her debut online last year and was such a hit that she is now a resident on the street. She is less verbal than the other characters, she waves her arms around and she doesn't always maintain eye contact with or respond to the other characters but that's okay. Not only does Julia give autistic kids a sense of pride that she is like them, but it also gives those not affected a better insight while showing them that being different is just that, it's different. It also teaches kids not to be scared of some of the behaviours that they may see if they have an autistic friend or classmate, all in the gentle confines of the well-loved children's show.
With autism manifesting itself in so many ways, it is more than likely we all know people who are struggling with this disorder every day. Patience, understanding and empathy are the tools that we need to ensure those with autism continue to be valuable members of society.