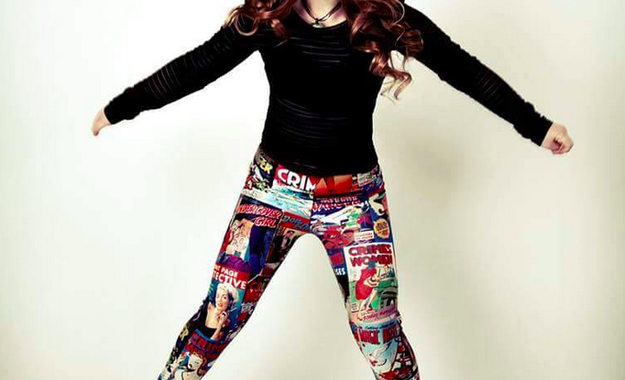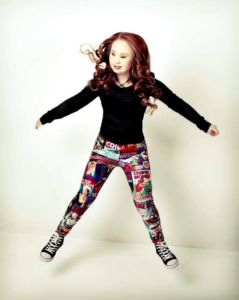 Inspiring. Thought provoking. Differently abled. Strong willed. Fun loving. Capable. Consider this for a moment:
The television show Born this Way is a reality show featuring young adults as they go about their lives. They are shown hanging out with friends, going on dates, getting jobs, learning new things and generally navigating the world.
Madeline Stuart is an Australian born model who, in addition to her work on the runway and in print ads also designs her own clothing line and is living her fashion dream.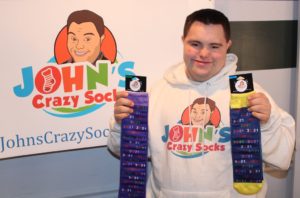 John's Crazy Socks is an online sock company that is the brain child of John Cronin who comes up with clever sock designs to raise awareness about various diseases and afflictions.
You may be wondering what the common thread here is and the answer is quite simple: those featured on Born this Way along with Madeline Stuart and John Cronin are all people who have Down syndrome, a genetic disorder that affects millions the world over. What makes them stand out is that they are succeeding despite their "disability".
Down syndrome is the most common of the genetic abnormalities, and although it's been around forever, little was known about it until 1838 when doctors first started to describe some of the symptoms. It wasn't until 1866, however, that John Langdon Down, a British doctor fully described the syndrome which would forever bear his name.
Down syndrome is also called Trisomy 21 because it occurs on the 21st set of human chromosomes. Where people not affected have two of 21, those with Down syndrome have either an added portion on one strand or an extra, stand-alone third strand. This genetic mutation is thought to happen when the 21st chromosome fails to separate properly from either the egg or the sperm cell so that the gene carries an extra copy on to the next phase of development. It is estimated that eighty eight percent of Down syndrome are caused by the egg failing to separate properly, while eight percent occur because the sperm fails to fully separate. The other four percent of cases happen sometime after the egg and sperm have merged.
Trisomy 21 occurs in one of every one thousand births and occurs totally at random. Although there is no cure it can be detected both during pregnancy and after birth quite easily thanks to its characteristic facial features which include a small chin, big tongue, slanted eyes, a short neck and a flat, wide face. There are usually intellectual disabilities and physical growth delays present as well, space between the first and second toe and flexible ligaments. Those with Down syndrome may also stutter or have irregular speech patterns and some may be harder to understand due to the larger tongue causing difficulties with speech. There is also an increased risk of hearing and/or vision disorders that go along with a diagnosis.
On the plus side, affected people are more often than not loving and friendly individuals who love to laugh and are very trusting and giving. A silver lining of having an extra 21st chromosome is that there are more cancer supressing genes carried on this set of chromosomes which means that the risk of getting a cancerous tumour are a lot lower than that of the general population. And then there are all the possibilities that those with the disorder can achieve if they set their minds to it and get a little help to achieve their dreams.
What the cast of Born this Way, Madeline and John are doing is just a sample of what people affected with Down syndrome can do. They not only go about their business and follow their dreams but they also inspire others to do the same. Madeline, for example was the first model with Down syndrome to appear in print ads. John, with the help of his father runs a successful internet store and the young people on Born this Way have jobs, find love and form friendships with each other all while the cameras are rolling.
Yes, there are some obstacles to overcome when a child has the Down syndrome diagnosis, but they are people who just want to be accepted and allowed to show the world that they are differently abled, not 'disabled'.